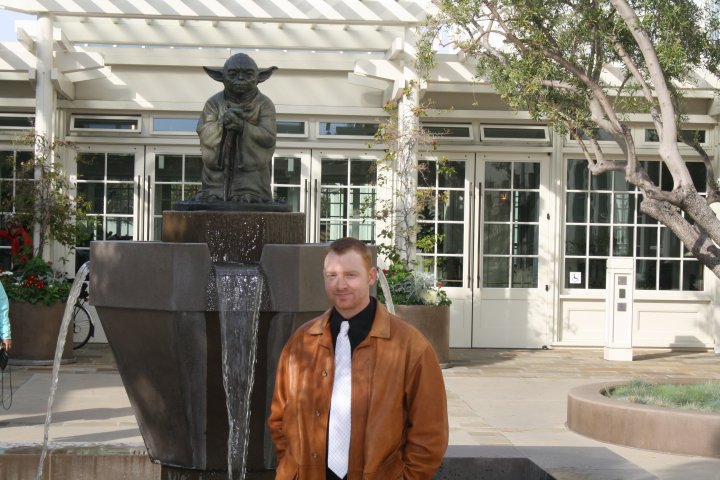 My name is Keith, and I love animation. Ever since I was a kid I've always been spellbound by watching animation's astounding ability to distill, amplify, and characterize the human imagination. It makes the impossible and the fantastic live and breathe right in front of your eyes.
I graduated in May of 2007 from the University of Missouri with a BS in Information Technology and a minor in art (mostly drawing). I took a few classes working with Maya that only taught me enough to peak my interest in this wonderful thing called animation. After graduating, I moved back to my extremely small home town of Kelso, Missouri where I began learning character animation online at AnimationMentor.com In October of 2009, I graduated with a diploma in Advanced Studies in Character Animation from Animation Mentor.
I wrapped work on my first animated feature film at Rhythm and Hues in October of 2011 with the release of Alvin and the Chipmunks: Chipwrecked. I was incredibly honored to be selected for their apprenticeship program where I got to work with and learn from some of the nicest, most incredibly talented people I've ever met. It was an amazing experience and I learned far more than I ever could've hoped to in such a short amount of time.
My favorite thing about animation, oddly enough, is the amount of work it takes. I get a strange, sort of grown-up satisfaction from it that I never would have imagined getting when I first started out. Animation takes work. An absurd amount of work. The kind that keeps you up late at night and makes you scream at your monitor in frustration. In some weird way I take pleasure in the struggles as much as the small and all-too-brief victories. Animation is by far the hardest thing I've ever done and that turns out to be my favorite thing about it. Each new challenge and frustration turns out to be another opportunity to learn and grow.
I thank God every day for giving me a profession that just won't accept half-assed work. It requires your best effort and your best work. All the time. This job challenges me in a way that nothing else ever really has, and it's made me grow into a far better and stronger person because of it. It's certainly not all sunshine and roses, and I certainly still have a long way to go; but I wouldn't do anything else.
...oh, one more thing. My last name is pronounced like the British term "sire" with a long i sound. Don't worry though, almost everyone seems to mispronounce it the first try. Now my parents won't think I've disowned the family name when they come visit :)